I have been challenging myself to cut stencils with fine lines. Tyvek makes this possible.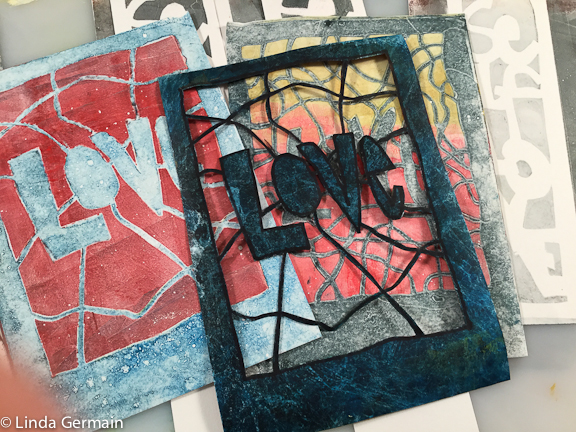 I got a little to complex and the image was confusing.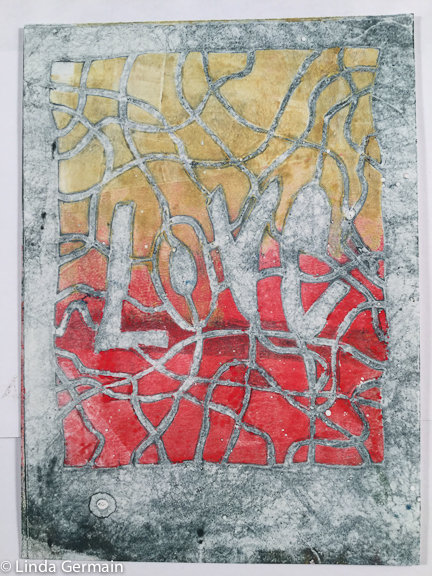 Beatric Coron said there are no mistakes only bigger wholes. I cut bigger holes to change the stencil to just lines.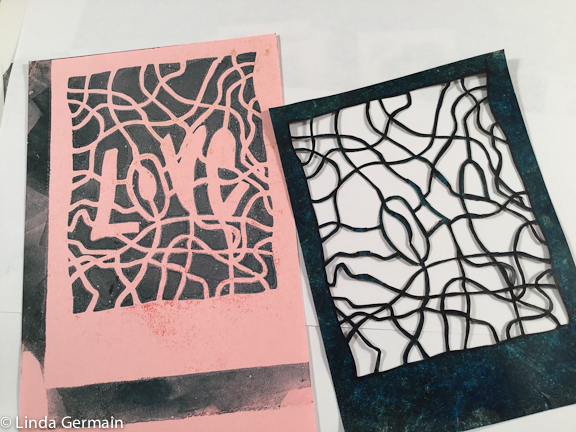 Tyvek is so nice to cut with a sharp blade.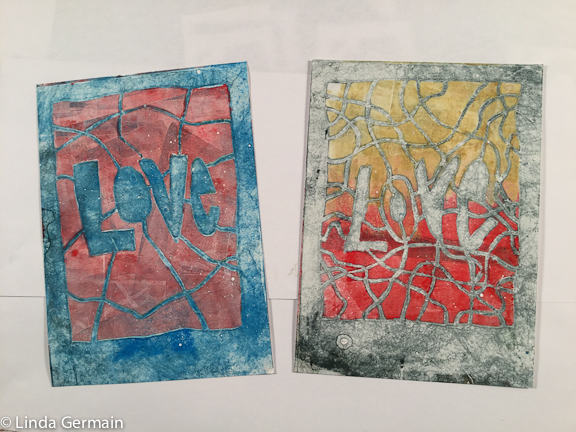 These stencils are all 5″ x 7″, so they could be used for card making and small prints.