I am doing a challenge #SEEdrawPrint for the month of November. Today I did a trace monoprint of my car.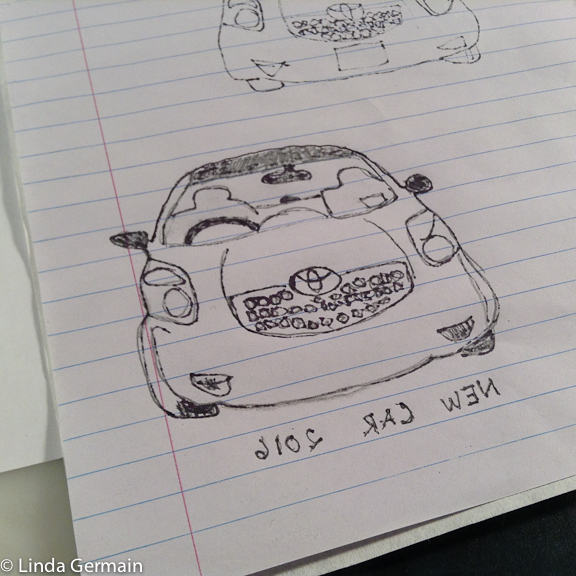 As with most forms of printmaking the image get reserved when you print it. So either you reverse the matrix before printing or you have a backwards image.
Well I made a discovery. If I draw the image with a sharpie, it bleeds through to the other side and I can use that side as my tracing matrix. It came in very handy when I was printing the words in reverse.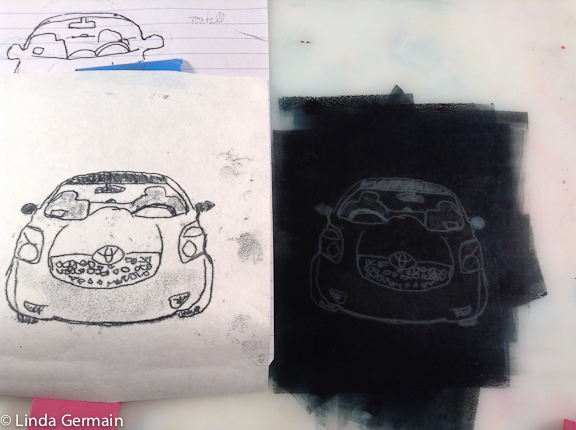 I was pretty happy with this quick little monoprint. I used rice paper and speedball water based block printing ink. It is a Toyota Yaris.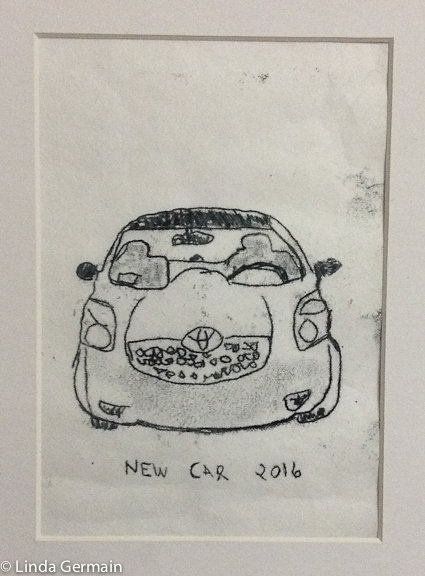 I did a little rubbing with my finger to get the gray values on the seats and the nose of the car. This is a good process if you want to just do one line drawing print of an image.
If you have not tried this process before then check out the weekend workshop coming in February.