Fall is a good time to find thin sturdy grasses for printing with the gelatin plate.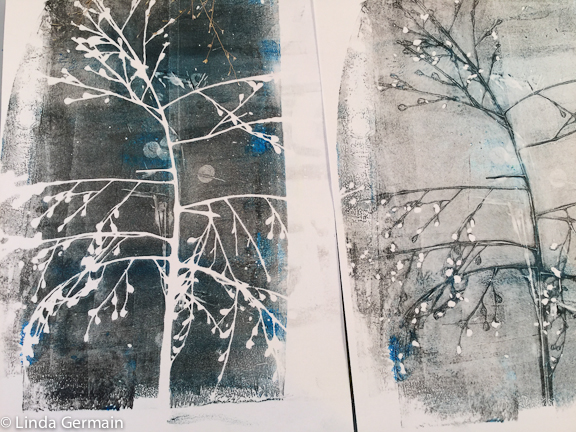 When you are looking for good grasses and weeds to use as masking stencils look for:
very flat
very thin
good spaces between the branches
size that will work well with your plate
sturdy – so it does not fall apart on your plate
I always gather 3 to 5 pieces of different sizes, so I can have some variety and repetition with my imagery.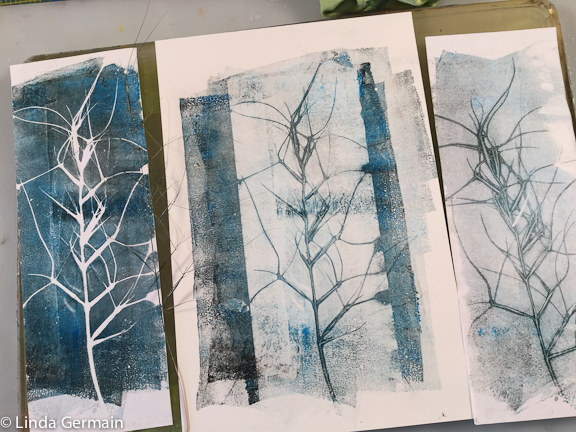 The grass above has very interesting branches, but it was pretty fragile. So I probably will only get a few uses with it before it falls apart. I printed the image on long strips of paper. This is one way to vary a simple impression – change the paper size.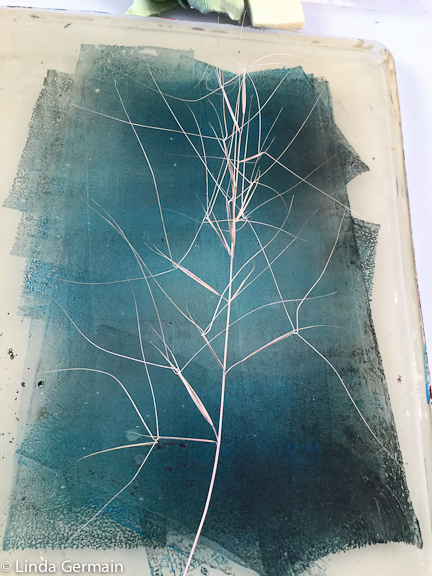 Another way you can make a simple impression interesting is to embrace and use the brayer marks as part of the design.
If you would like to transform some of your prints into gifts and you would like some help, then sign up for the online class Printed Gifts. It is available to you right now. This gives you plenty of time to make some holiday gifts.