Yesterday I joined several other members of the Haverhill Art Association at Nunan's Florist and greenhouse for a botanical inspired day of printing.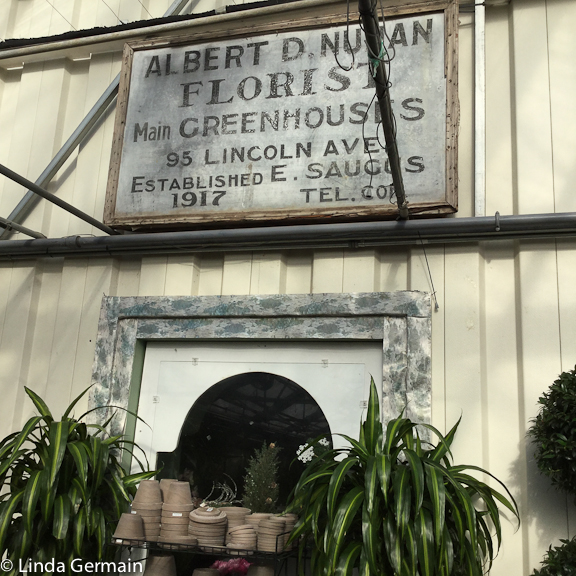 Each Sunday in January the artists gather in the greenhouse and paint, draw, print and make clay work. The series culminates with a final exhibit and opening to the public on Sunday, January 28th from 12 to 3.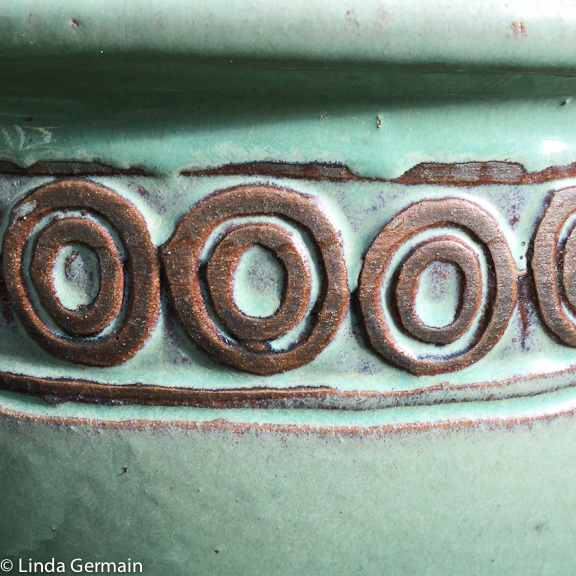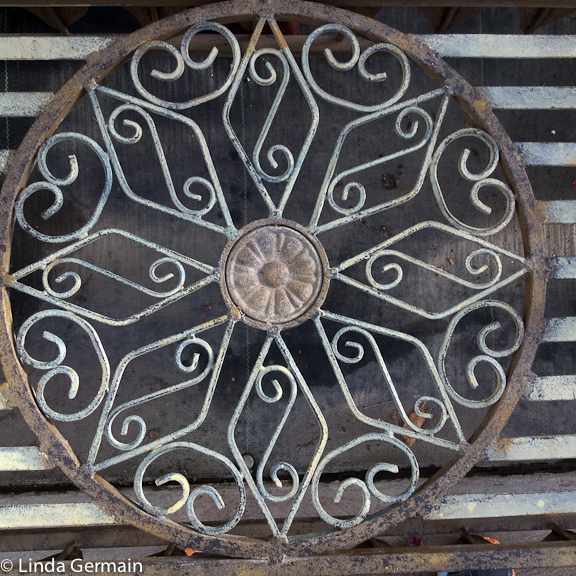 I started by walking around looking for shapes and textures. Then I took some photos.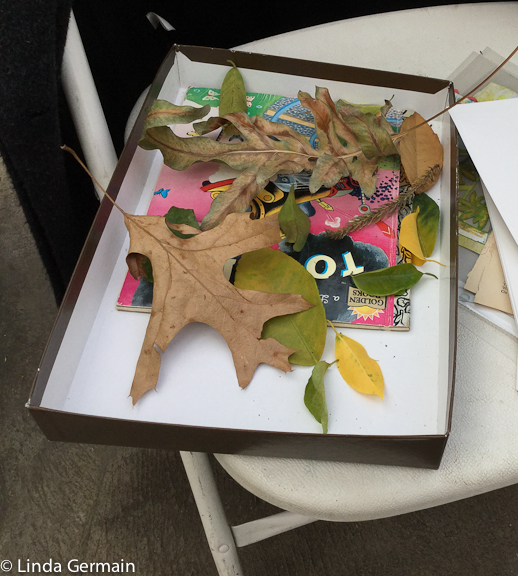 I decided to hunt for a few leaves or ferns on the floor and to make some single color cards.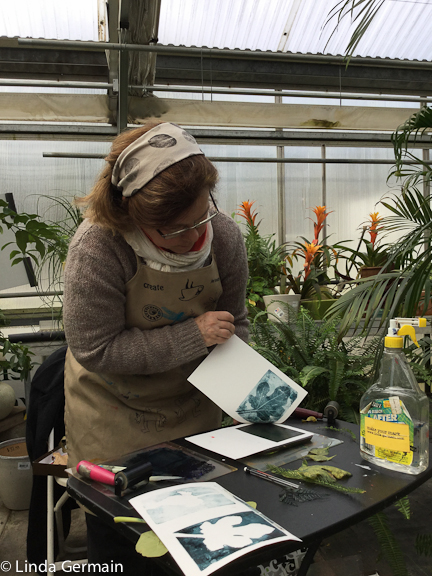 I had a wonderful, warm, winter afternoon in the greenhouse pulling gelatin prints.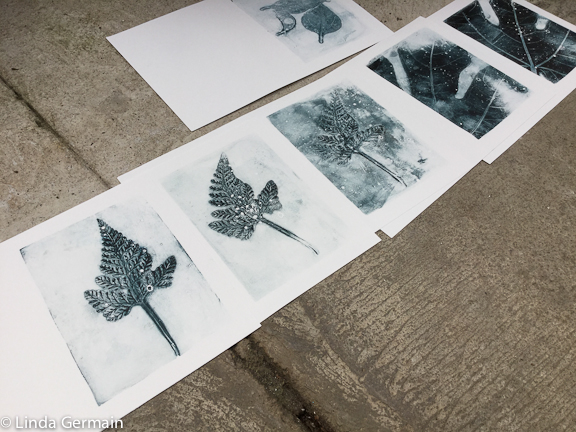 I was lucky to find a few fairly flat ferns and leaves and produce some lovely detailed impression with the gelatin plate.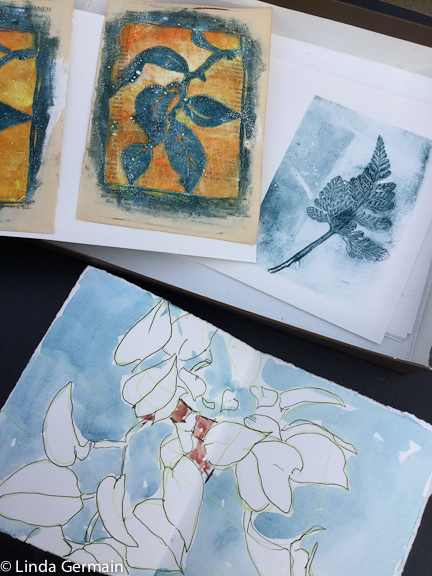 Towards the end of the day I cut a tavel stencil based on a sketch that I did of some leaves and pulled a couple of two color prints on old book pages.
Check out my next class, Book as Art Materials, if you are interested in learning more about using old books to make art.