I signed up for an Urban Sketching class on an impulse. I do not love to sketch, but I know that sketching feeds my printmaking. The more I like my sketches the more options I have for printmaking screens, stencils, stamps and tools.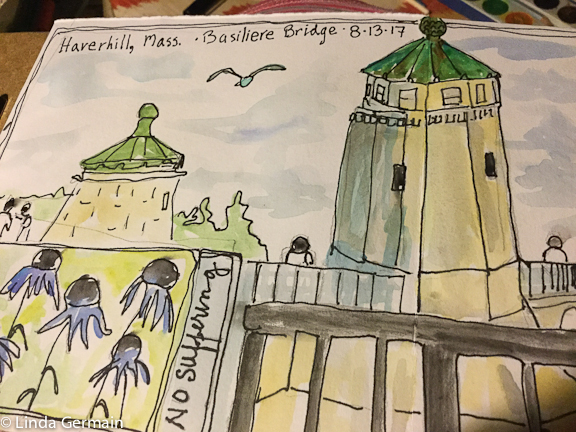 I had have had the experience of being a student who gets behind in her lessons and feels like her work is not good enough, and even wondering if this was the right class for me.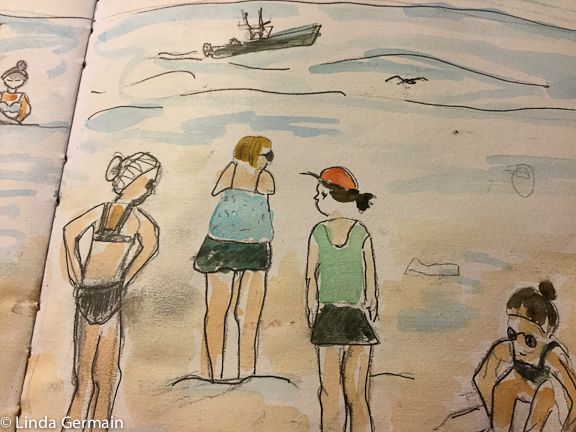 These are all great experiences for me to have. Now I have a better understanding how some of my own students may feel. It is real easy to "get behind" when the art class is simply an interest and not a priority.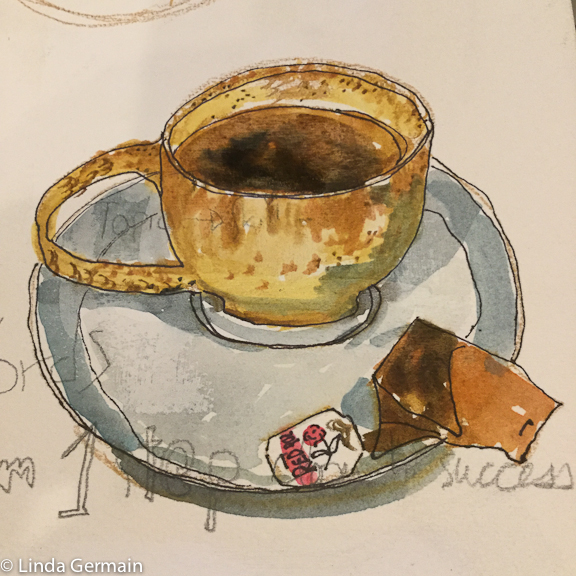 It is quite easy to quit, when it gets hard or it is it not what was expected. I had to make an effort to participate at what ever level my time would permit.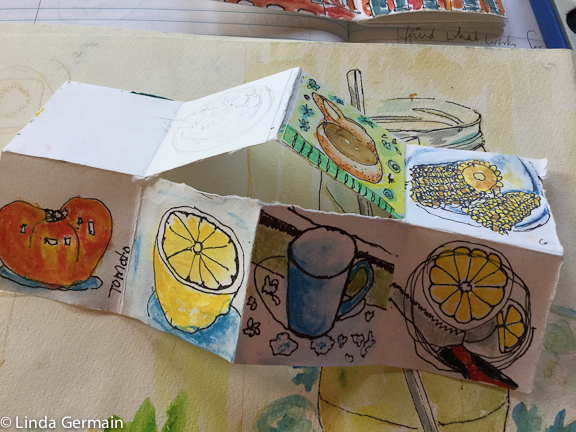 Reasons to take an art class:
To learn a new skill or improve your existing skills
To have some fun
To be inspired by other artists
To get an influx of new ideas or energy
To surprise yourself with you artistic ability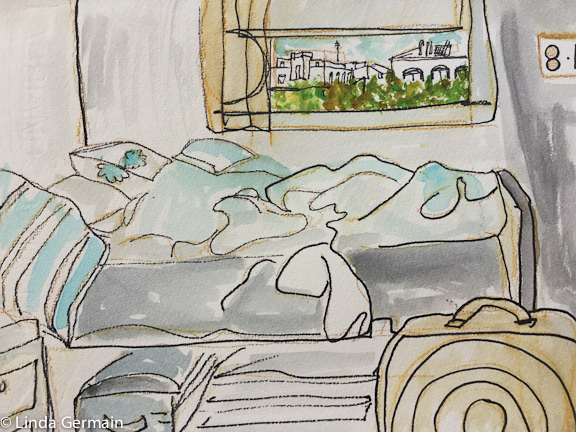 I bet you can think of even more reasons to take an art class. So check out your local art association, community college, art center or one of the many online options and take an art class to support your creative expression.
If you are interested in screen printing, then check out the details of the Pulling screen prints class that starts in September.