I love to use natural materials with the gelatin printmaking process.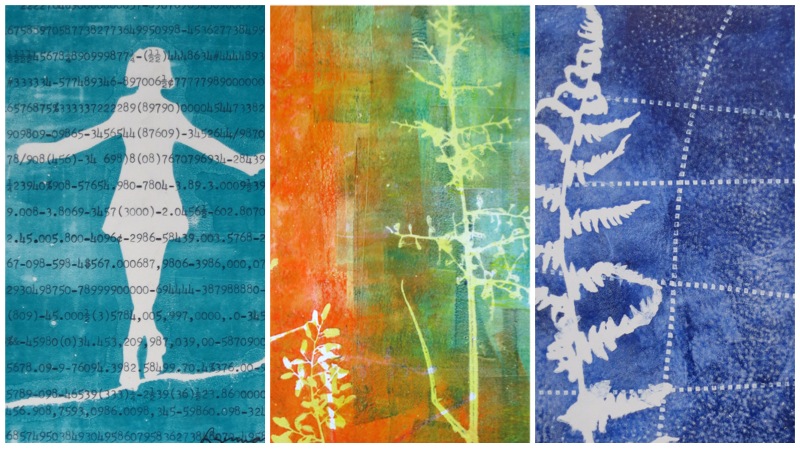 The 2 prints on the right were made with real grasses and ferns. I love how the gelatin plate allows the printmaker to capture the delicate details of the natural material, and with mere hand pressure.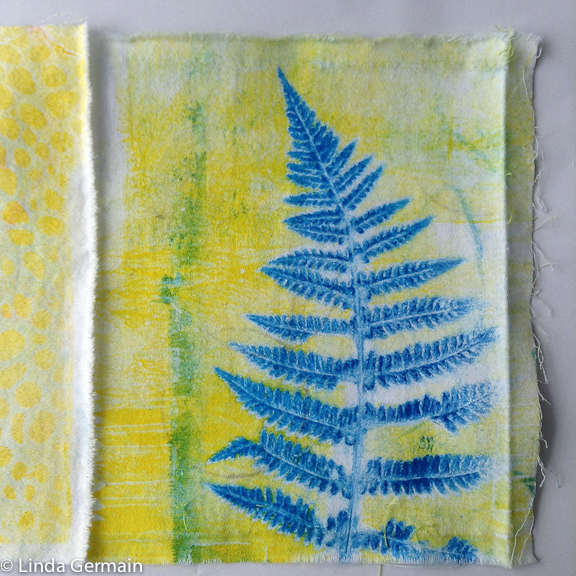 You can even use ferns and natural materials when printing on fabric with ink and the gelatin plate.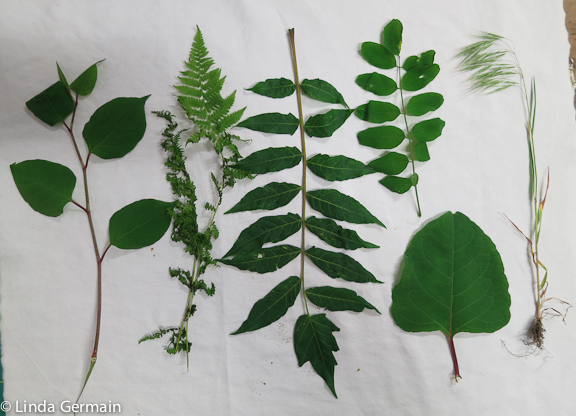 All grasses, leaves and ferns are not the same. You want to choose very flat materials with interesting shapes and textures.
I like to gather strong ferns and a few interesting leaves in the fall. At that time of year the ferns are still strong and flexible. If the ferns are still green then it is a great time to preserve them in a glycerin and water bath for a few days.
Gently break the ends of the ferns and leaves so the the glycerin and water mixture can be absorbed by the plant.
If the leaves are not preserved they will quickly curl and will not be good for printmaking with the gelatin plate.
The fern on the left was preserved and it maintained its shape. I was able to use that fern for about 6 months. One other thing I like about that fern on the left is the uneven and imperfect negative spaces between the branches of the fern. I think that kind of negative space makes for a more interesting impression.
SaveSave