I remember that some "dyes" as opposed to inks and paints can stain the homemade gelatin plate. It does not affect the subsequent prints but some sometimes it can be visually distracting.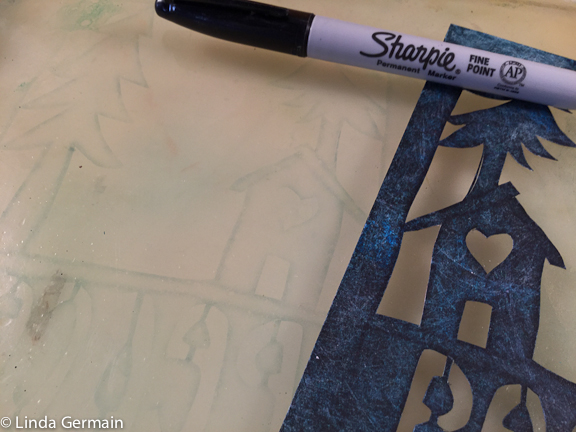 Today I was using one of my Tyvek stencils and noticed that it left a stain on the gelatin plate like a line drawing. I could not figure out why??
Then I realized that it was from the pen that I used to draw my image on to the Tyvek. I am not sure if I used a Sharpie or a Crayola marker. But what ever it was, it must use a dye based pigment.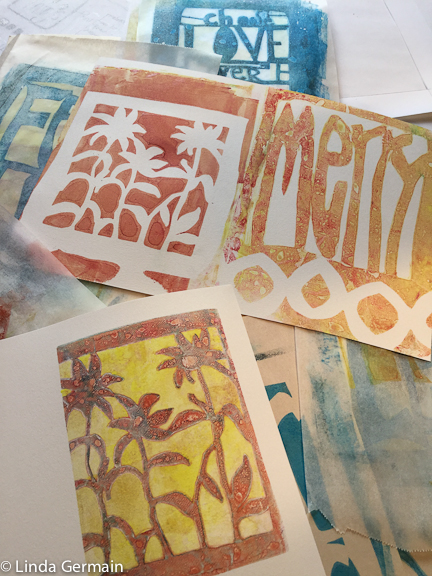 I now use the Crayola marker to do my drawing and then I wash it off before printing. And no more staining of the gelatin plate.
FYI – the very pinky magenta speedball water based block printing ink often stains the homemade gelatin printing plate. Again it will not affect your prints. It just may be distracting.
If you would like help exploring gelatin printmaking with the homemade plate, then join us in this 2018 session of Make Monotypes the online printmaking class. 
Read the details and register today – class starts January 8th.