I found that I had a pile of 2″ by 7″ trimmings from cutting my paper down to Christmas card size. Do you cut paper to size and have a similar pile of waste paper?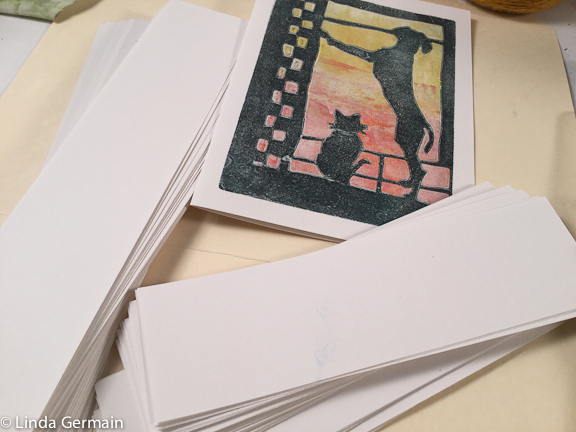 I was printing 5″ x 7″ cards with some Tyvek stencils.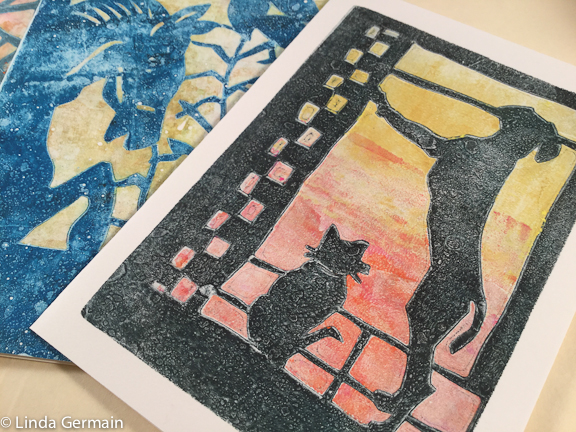 The paper trimmings are the perfect size for bookmarks. I could use these as gifts and marketing materials at local shops.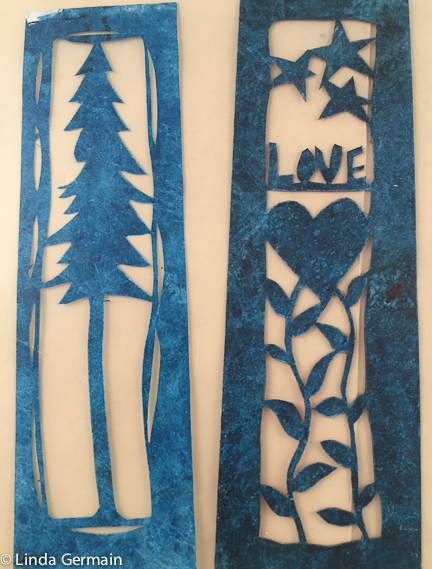 Tyvek stencils for gelatin printmaking.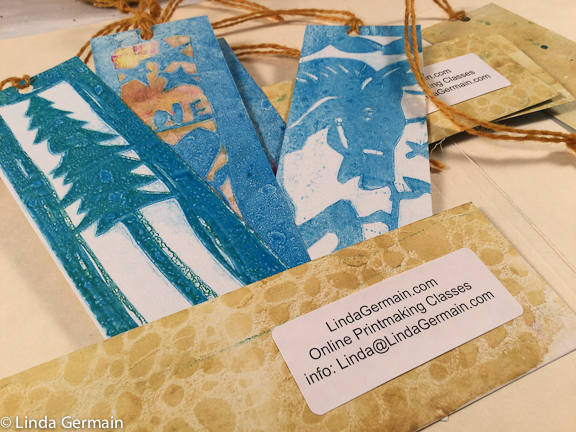 I used a hole punch and some matching twine to finish off the bookmarks.
If you would like to explore gelatin printmaking in the New Year, then you are in luck. The 2018 gelatin printmaking class, Make Monotypes starts January 8th.
Registration is open now.
Read the details on the printmaking workshop page.
SaveSave
SaveSave