I am playing with some ideas for my Holiday card.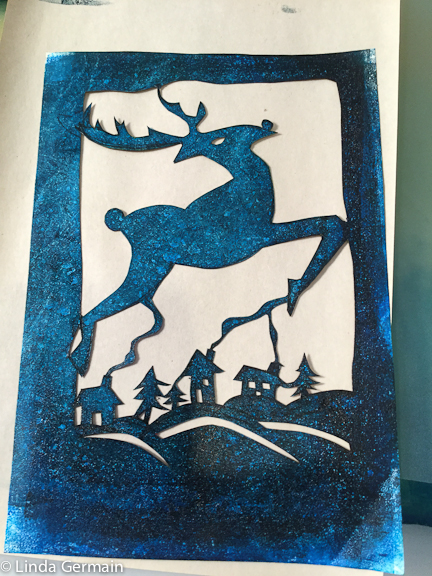 I combined to ideas into one to get this reindeer flying over the sleepy village. I am using my new tyvek stencils. I am loving it!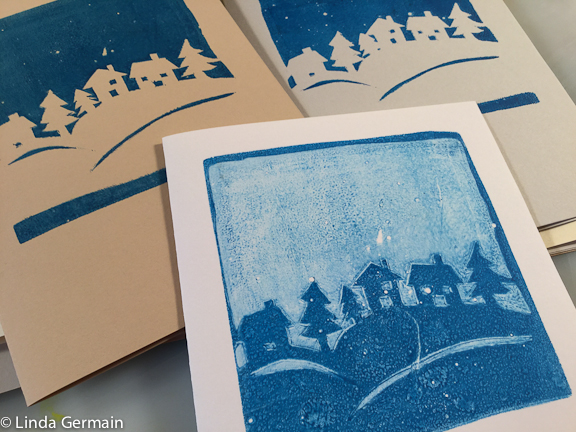 This was my first stencil. The sleepy village on the hillside and then I combined the reindeer and a similar village to make a new stencil.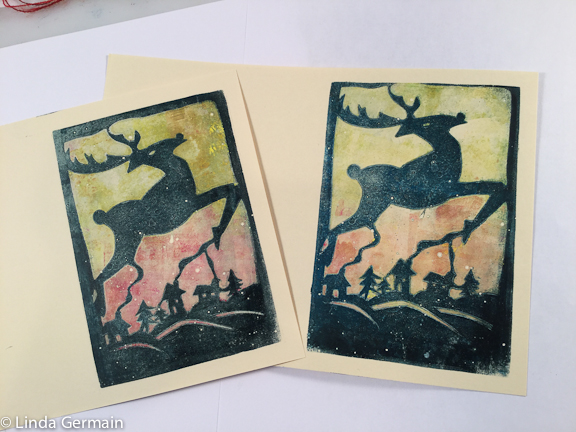 If you would like to explore gelatin printmaking with the homemade gelatin plate, then you are just in time to get the EARLY bird discount on the Make Monotypes, printmaking class that starts January 8, 2018.
Check out the details and register today, this $40 savings will only last until December 1st.
SaveSave