I have ordered a roll of Tyvek from Material Concepts. I really love how durable the stencils are when they are cut from Tyvek. I never thought that I would have the patience for cutting intricate stencils.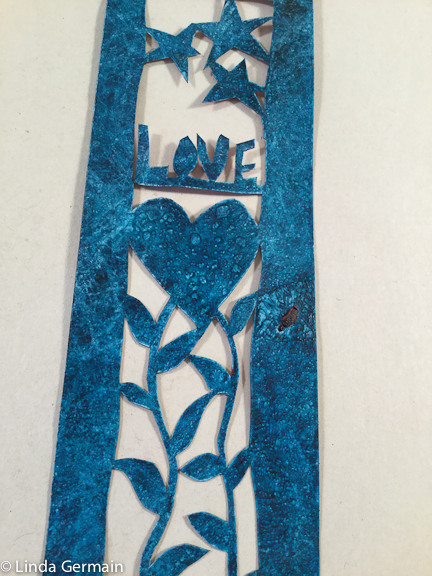 But as you can tell by this wall of prints I have been cutting a lot of stencils.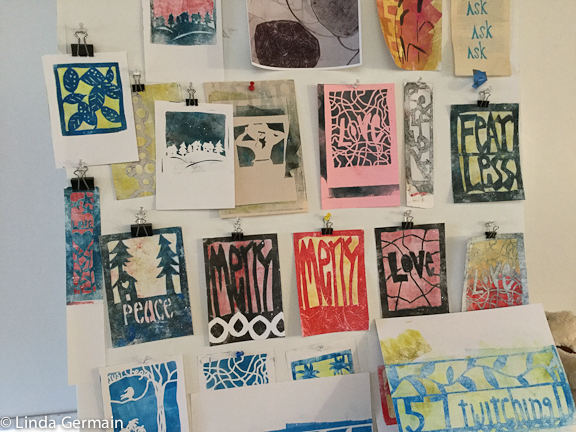 Today I printed some simple one color cards with the houses and trees on the hill stencil.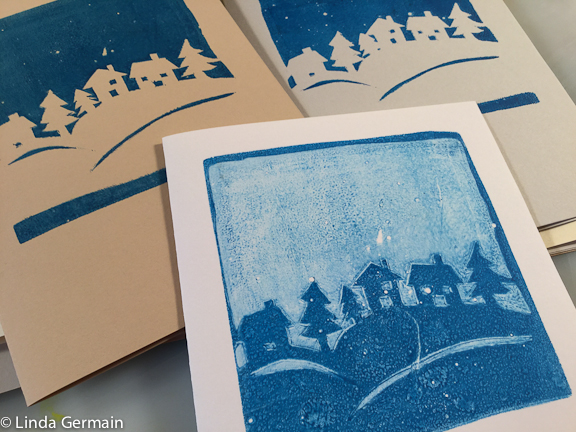 I used neutral tone card stock and cyan speedball printmasters water based ink. I like how the holes in my gelatin plate created white spots in the print.
If you would like to explore gelatin printmaking in the New Year, then check out the course description and stay tuned for the 2018 session of Make Monotypes.