You can save $40.00 when you sign up for Make Monotypes today.  Class starts January 8th.
As a member of Make Monotypes you get:
4 weeks of video lessons, every Monday thru Friday you will receive a private video
These are 40+ short, actionable videos
Anytime access to classroom for 6 months after the course ends
Ability to download all material for life long personal use
Answers to your questions and person help as requested
Dedicated time to explore this monotype printmaking process
Continued support from your colleagues in the Private Facebook Group
READ all the details on the printmaking workshop page.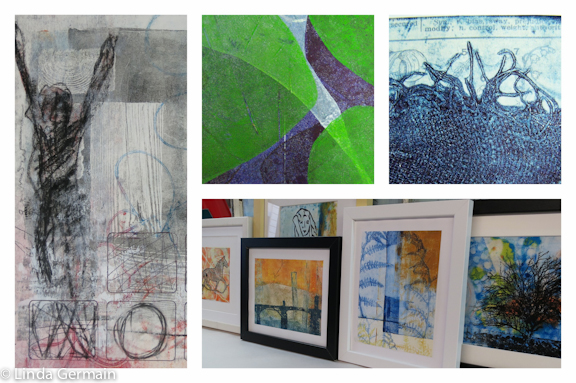 Gelatin printmaking is a wonderful way to print delicate details and bold shapes, without needing a press.
SaveSave