I can't resist picking up interesting leaves on my walks around town.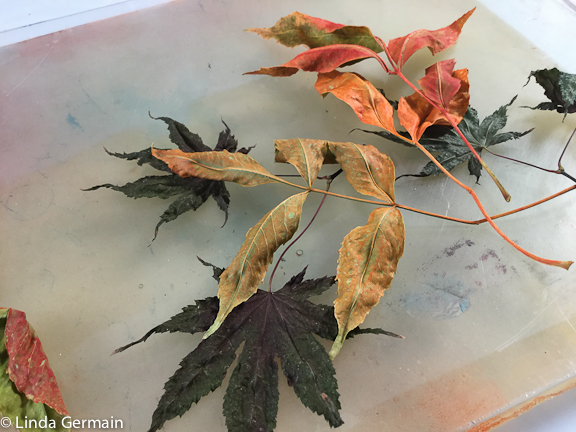 These curled and dried leaves I used a few days ago. They worked fine for one day of printing, but because they were not preserved, they quickly dry out and become too brittle for using with the gelatin plate.
Today I was looking for imperfect leaves with holes and tears.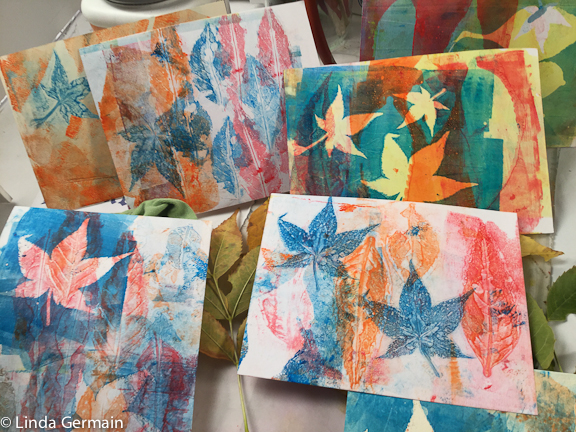 I played with layering for a while and then when things got a little too chaotic I stopped thinking of them a leaf prints and more as interesting textures.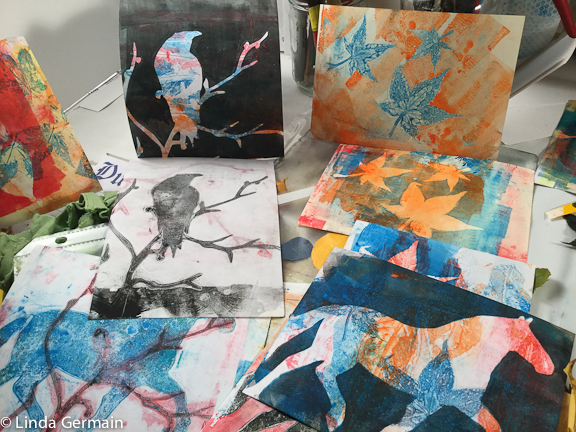 I added a few paper stencils, the horse, the bird and the branch. I slowly got darker with the subsequent layers.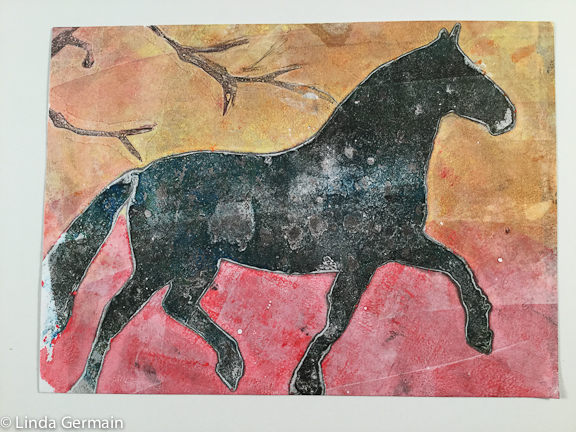 Things all come together in the end. I find I need to loosely have an idea and then go with the flow as the prints develop.
I you would like to print with me for a full day, on October 14th and you are local to Haverhill, MA, then check out the details and register today. This is a rare in person gelatin printmaking workshop.
SaveSave