Do you keep it? Give it away? Sell it? Toss it? Burn it? 
I did all of the above!
I am in the middle of downsizing from a 2000 square foot industrial style space to a 650 square foot condo unit.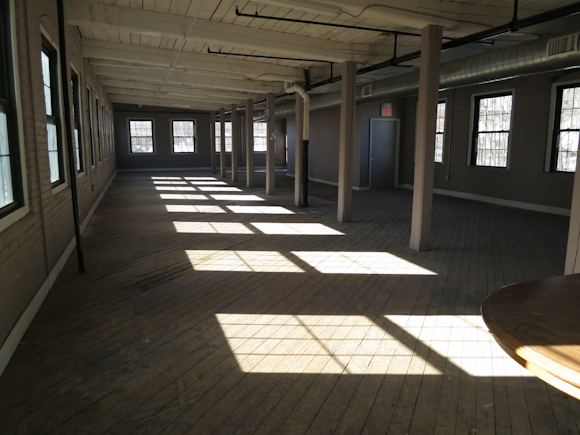 I am definitely a process type artist more so than a product focused creator. I enjoy the figuring out how to make different kinds of marks, and how to layer impressions. I might use 20 pieces of paper and get 2 prints that I like or that I think are worthy of framing.
I the 3 years that I was in the the BIG studio I collected:
Lots of process type papers
Tools with potential
Many monoprints, printing plates and stencils
Duplicate supplies
Boxes of books
Found objects that spoke to me
Box of rusted things
More than 15 work benches
There was enough space to hold on to anything that I thought could feed my art making. I was up 4 flights without an elevator, but I still managed to fill the huge space with art and things to make art.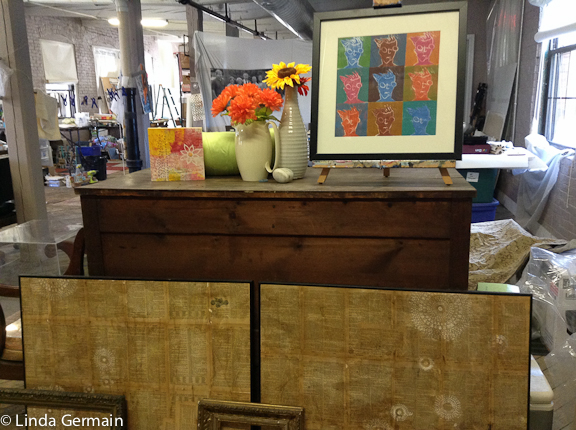 I was quite determined in my purging.
I let go of:
A truck load of papers, prints, drawings and process
Several tables and workspaces
Tools that I thought I would use and did not
I gave FREE art to my family and friends who made the move possible in just 2 weeks. But I still have lots of art in boxes, bags and files.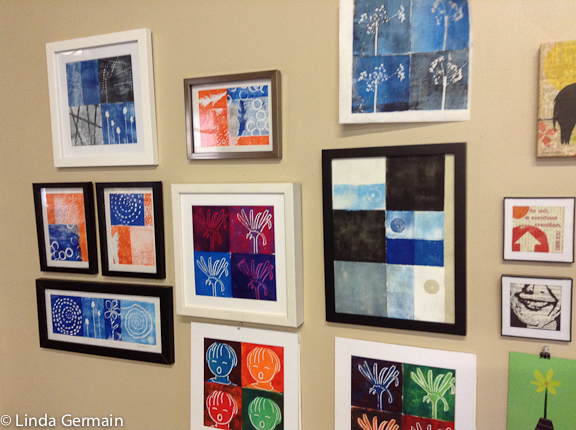 Selling art seems like a completely different job and mindset from the one that it takes to make the art.
I am still thinking about my options, of what to do with my art. I hope that it does not affect my willingness to make with abandon.
I wonder:
Do you have a house full of art and art making supplies and tools?
Is it supporting your art practice?
Have you gone through it lately?
Do you find joy in selling your art?
Would you ever throw any of your creations away?
Enjoy!
Linda Germain