Now a days you have lots of choices when it comes to gelatin printmaking.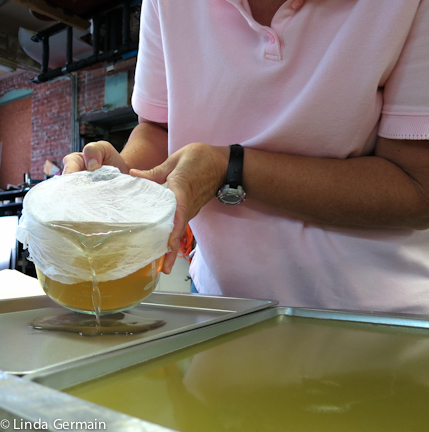 Then what inks or paints should you use?
That depends on the plate that you choose. Every type of plate is made of different ingredients, and therefore holds and releases ink/paint differently.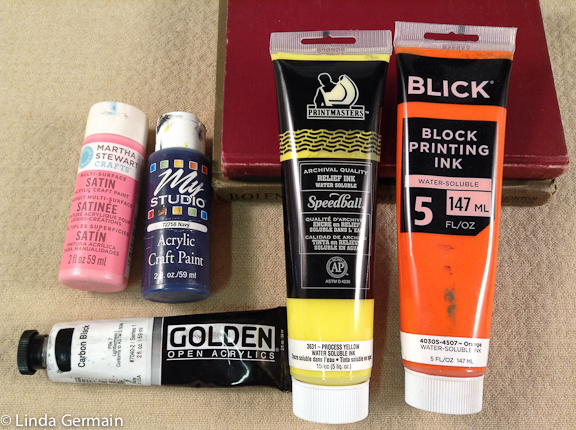 Common ink/paint choices include:
Speedball water soluble block printing ink
Acrylic craft paint
Golden Open acrylic
Screen printing ink
Fabric paint
My favorite combination of plate and ink is the homemade glycerin, gelatin and water plate with the Speedball water soluble block printing ink.
These two materials work well together because they are both water based. The ink stays alive long enough to be transferred from brayer, to plate, to stencils and tools and, then finally to the paper.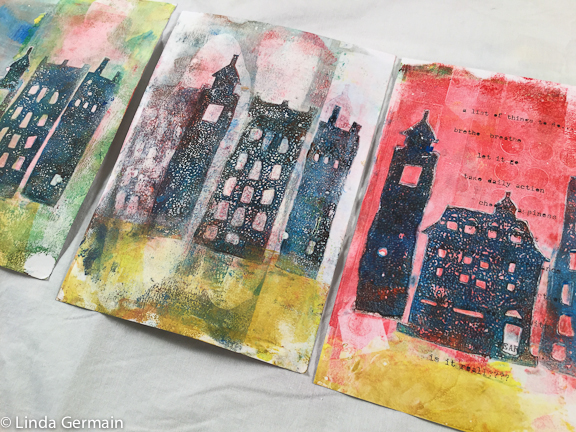 For example, these are a few of the prints that I pulled today. The inks stays transferrable so that I can get these dark silhouettes using a technique, that I refer to as pre-inking the stencil.
This is not possible if the ink/paint dries too quickly. See the basics of the process in the video below.
The best combination of ink and plate will be the artist's choice depending on the desired result and the use of the printed material.
Happy printing!