Today I did not have lots of time, so I did a quick trace monoprint of a twiggy tree.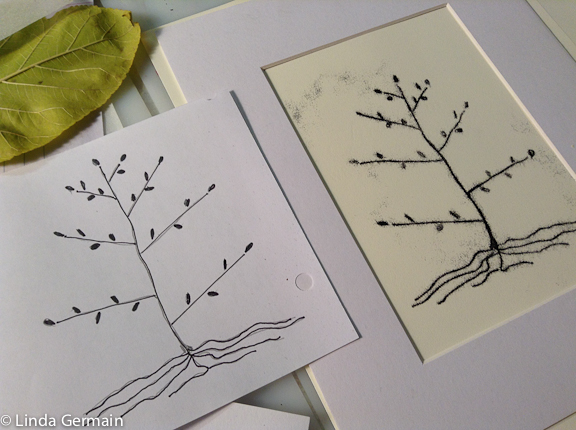 I love the fuzzy line that is characteristic of a trace monoprint. I used a newsprint pick up to lift off a little bit of the plate ink. Then I put the print paper on the ink and transferred the ink to the print paper with a pencil tracing of the original drawing.
Get the FREE drawing tutorial and give your drawing a boost.