Last week I had the opportunity to be a student for 7 days of printmaking and book arts at USM in portland, ME. I unpacked all my creations and experiments today and am pleasantly pleased.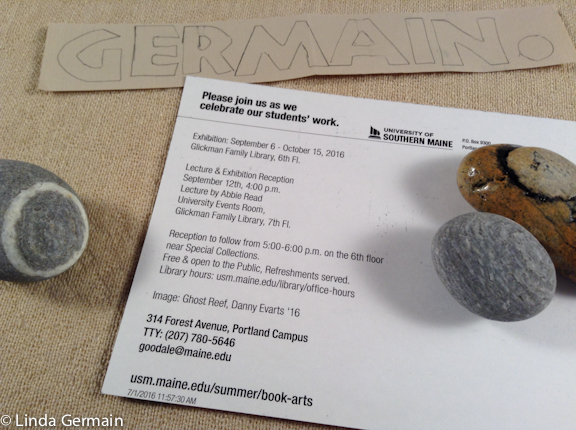 We had 8 different instructors and covered things like intaglio, relief printing, coptic binding, long stitch, hand drawn fonts, paste papers, poetry writing, accordion folds and altered books. WOW! A lot to pack into 7 days.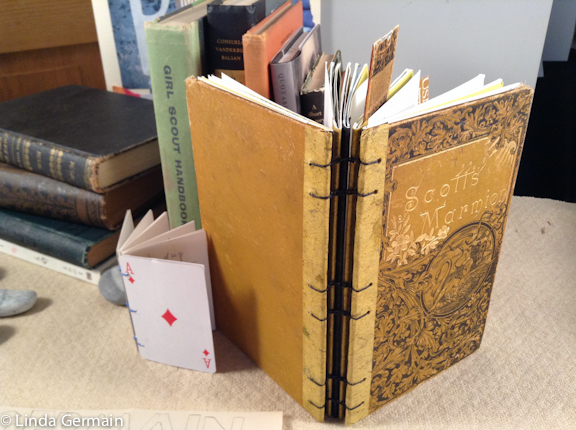 Above it the the book that I made with the guidance of Anna Lowe of the Purple Bean Bindery She made learning fun and easy.
This long stitch bound book was made on the last day, under the skillful guidance of Martha Kearsley of the Strong Arm Bindery.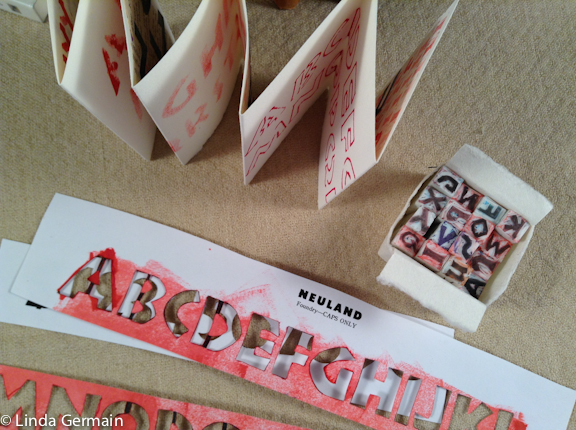 Walter Tisdale, book artist from Bangor, ME showed us how to learn, tweak and modify the Neuland type face. We practiced hand drawing, cut a set of letter stamps and cut a complete stencil of letters to build muscle memory.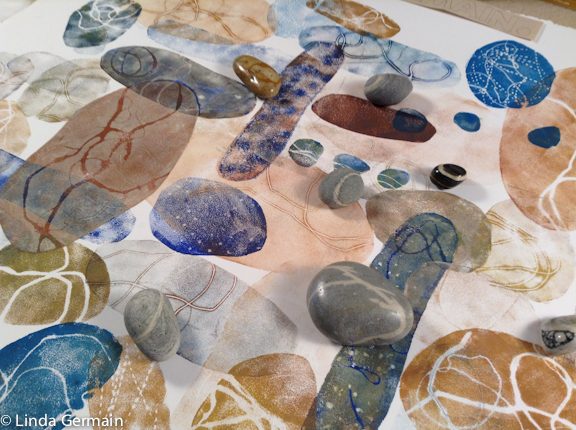 I was pleased to learn another approach to the low tech form of relief printing, from Pilar Nadal of Pickwick Independent Press. I treated myself to  working big and embracing her ideas.
Three take aways as a book arts student:
Bring plenty of supplies but don't limit yourself to using them
Embrace the approach that is being taught
To really remember the new technique, teach it to someone else right away.
I will be sharing more about my process and discoveries in the next few days.