One way to build your shadow seeing skills:
Grab your camera and go on a shadow hunt It helps if it is a sunny day and not high noon. At noontime the shadows are very short. Look up, look down. Look in places that you don't usually look.
Load them on to your computer and simplify them by switching them into high contrast white and white. Maybe even print one out and cut a stencil.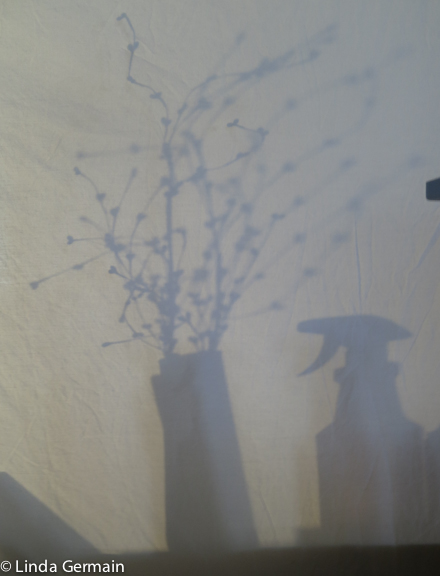 Second way to build your shape seeing skills:
Hang a white sheet in a doorway of a dimly lit room. Shine a bright light on the sheet. Now put things in between the light and the sheet and close to the sheet. This quiets the subject matter. You are no longer distracted by the details and what you think you know.
It would be fun to do this with a kid who likes to strike a pose. I am always more likely to use stencils and images when I have a personal relationship to the subject.
I hope that you try out one of these methods to start to see shapes and shadows more easily.
If you want to work with a group of artists and build your stencil making skills together, then get on the list below. Class is coming soon.