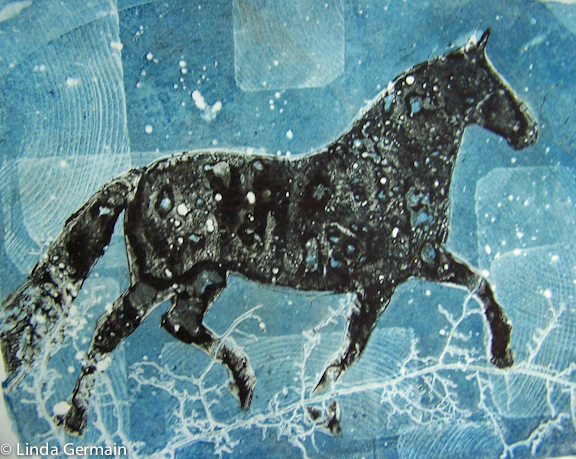 Gelatin printmaking is fun, fast and addictive.
But after the initial surprise and excitement many artists want to exercise some control over the process. Or they see clean, crisp layers made by other printmakers and artist and wonder how it was achieved.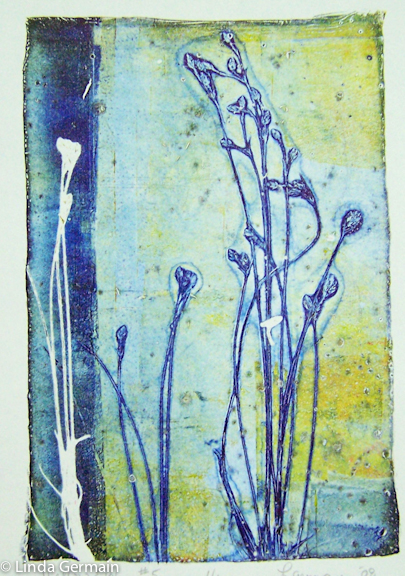 Now fair warning, monotype printmaking is often experimental and exact marks often can not be exactly duplicated, but the technique can be learned.
The secret:
Save some white.
You can do that in a few different ways.
Use a mask in the same position for each layer of ink prints
Apply ink to only a portion of the plate of each layer
Allow masking areas to overlap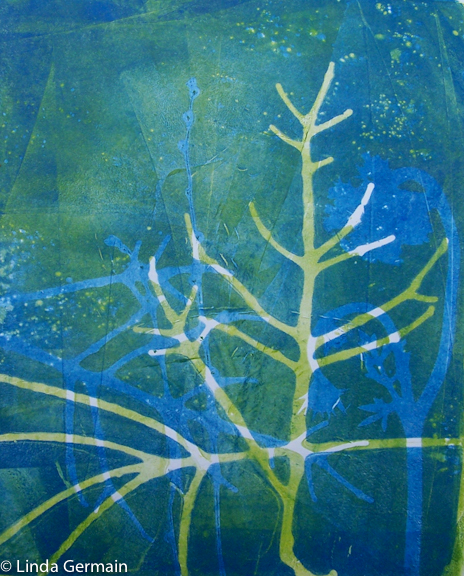 If you would like to explore gelatin printmaking in depth and get the help that you need to gain some control over this experimental process, then join us in the next session of Make Monotypes – class starts Feb 22nd.