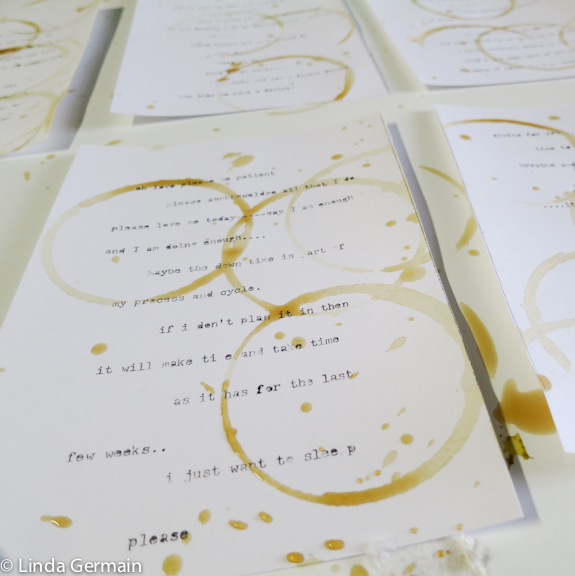 Have you discovered some unique mark making tools? If you love to make indirect marks and you do not have a printing press, then you probably are quite creative in your use of unconventional tools for making prints.
Today I used:
the copier to make prints of old typewriter notes and
Coffee and a cup to stain the prints
I plan to print over these paper with the gelatin print process. I like building papers with marks and history. It gives the print layers of information that draw the viewer in.
What about you? Are you open to finding new tools or using your thoughts and words to build papers with rich history?