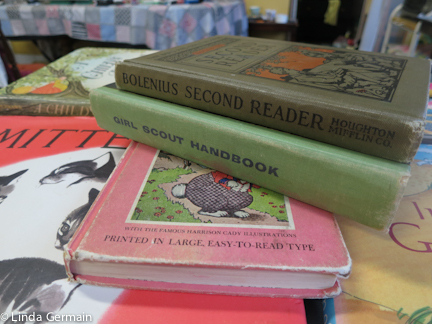 I have been looking forward to the Haverhill Public Library book sale. I love to use old books for:
art journals
pages for printing on
black out poems
covers for new book projects
inspiration for drawings
Consider looking at an old book today with new eyes. What would you do with it?
You have a couple more days to join Make Monotypes, the online printmaking class, where we explore printing with ink on paper using the glycerin and gelatin plate. Read the details here and join us today.