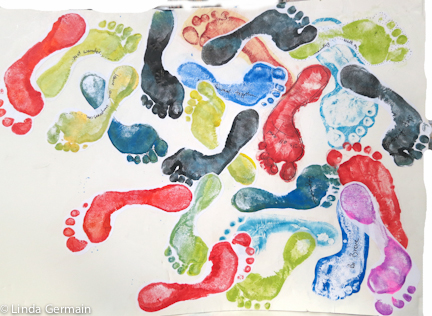 I am thinking about submitting a proposal for the community shoe event.
These foot prints are my idea.
Do you think folks in town will want to make a foot print to be collaged on to the fiberglass shoe/bench?
Fun to see how different foot prints can be.
Here's the link to the Team Haverhill call for proposals for the Sole-a-bration.
Happy Printing